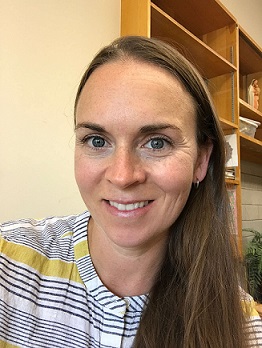 Tamara Moore, Spiritual Director
Spiritual direction with Tamara Moore is a one-on-one ministry of prayerful listening offered to another as the one sharing reflects upon and grows in his/her faith. This ministry is especially helpful for those who are seeking to understand God's will for his/her life, want to place God at the center of all things, and/or learn how to pray in a way that fits  the person best at this time.
Tamara is a Catholic laywoman in good standing with the Church, is married with four children, and has been offering spiritual direction for seven years at St. Ann's Catholic Church.  She currently resides in Bemidji, MN, but travels to Wadena to offer spiritual direction.
Spiritual direction with Tamara is different from other helping ministries such as counseling, life-coaching, or teaching. In spiritual direction our sole purpose is to grow in relationship with God while we let the Holy Spirit be our guide. The person coming to spiritual direction, the directee, shares about her/his life experiences and in doing so reflects upon God's presence through it all. Together we discern how God is calling the directee to respond to God's grace and abundant love.
The spiritual direction sessions are paced about one month apart for an hour at a time and take place in the conference room at the St. Ann's office building. The directee pays a fee in return for the time offered by the director.
To Set An Appointment
Please contact Tamara Moore to inquire about the ministry or to set an appointment using the form below: